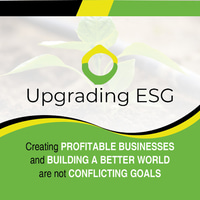 UN SDG 11 recognised the urgent priority of betting living conditions and envisions cities as environmentally resilient human settlements, which drive sustainable development, stimulate innovation, and foster community cohesion and personal safety.
There is unlimited demand for Housing and a better way of life in developed and developed countries. Covid-19 gave us an opportunity to break the chain between Location & income, which walked hand to hand with human progress. While remote work is already legitimized worldwide, this is becoming the norm. The Dutch parliament's lower house has passed legislation making working from home a legal right. The above highlights the trend in developed countries.
There is a tremendous need for affordable housing around the world, In underdeveloped countries, there are approx. 1 billion people are living in slums.
Real Estate Cos
With buildings being responsible for approximately 40% of energy consumption and 36% of CO2 emissions in the EU2, Carbon reduction and sustainability in the real estate sector is a big challenge and opportunity.
Urban Farming
Showcasing ideas for Urban Farmin
g
Eco Villages
Bringing -family to nature living spaces of single-family villas or co-housing in a car-free environment.
Bussiness Opportunities
Showcasing Investment & Business opportunities
Consumption
Highlighting how we consume can make an impact.
Smart Farming
Promoting ideas for Agro Business as a way of Life
The ESG Real Estate Challenge

Is it possible to have green buildings? How can real estate companies address these challenges?